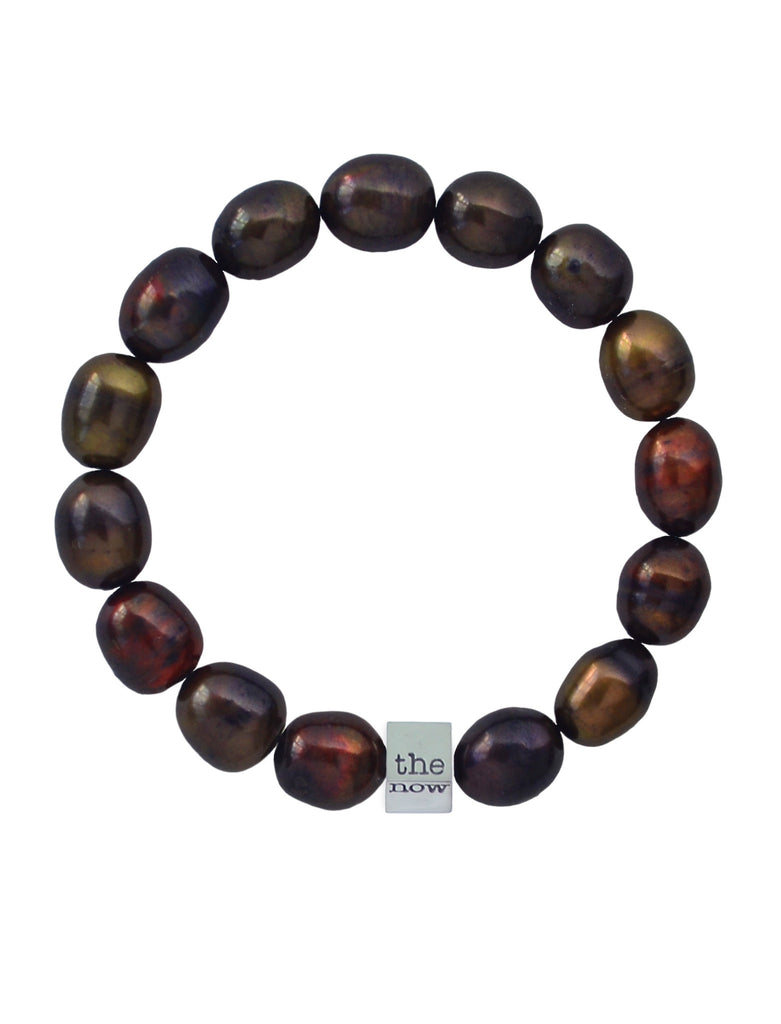 time and tide his meta bracelet

in classical greek, meta signifies 'beyond.' our meta bracelets help you on your journey through the now.
it's said that time and tide wait for no man. the motions of the universe around us are beyond our control. pearls remind us of this natural ebb and flow of life: one can't force it, only flow with it.
13mm freshwater, cultured oval pearls with copper overtones
the now embossed solid sterling silver cube (6.5mm)
cube is hand-dipped in 18 karat white gold
slip on, 7.5 inch fits most wrists
contact

concierge

for special sizing options
handmade in the USA, allow 1-2 weeks for production