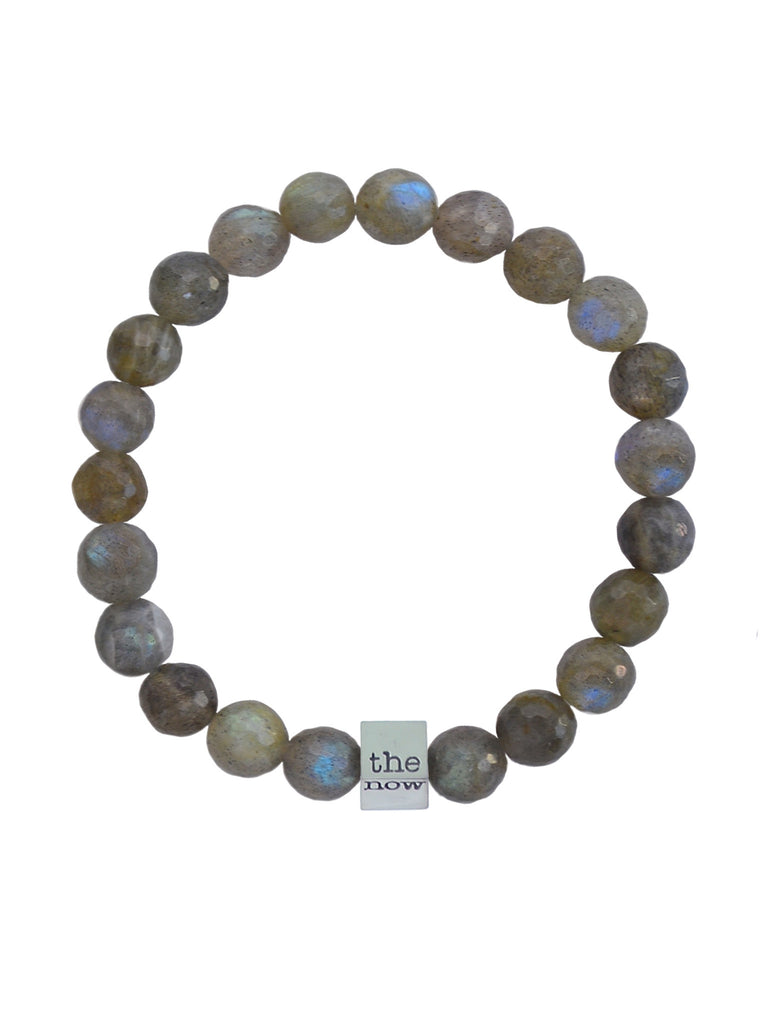 aurora meta bracelet

in classical greek, meta signifies 'beyond.' our meta bracelets help you on your journey through the now.
believed by the inuits to be the frozen fire of the aurora borealis, it's said that labradorite mirrors the hidden surprises of the universe and serves as a channel through which to communicate your intentions.
8mm faceted labradorite beads
the now embossed solid sterling silver cube (6.5mm)
cube is hand-dipped in 18 karat white gold
slip on, 6.5 inch fits most wrists
contact

concierge

for special sizing options
handmade in the USA, allow 1-2 weeks for production